Grade: 12.9
Head Type: Button Head Hex
Specifications: ISO7380 
Thread Diameter: M3
Length: 5mm 6mm 8mm 10mm 12mm 14mm 15mm 16mm 18mm 20mm 22mm 24mm 25mm 26mm 30mm 35mm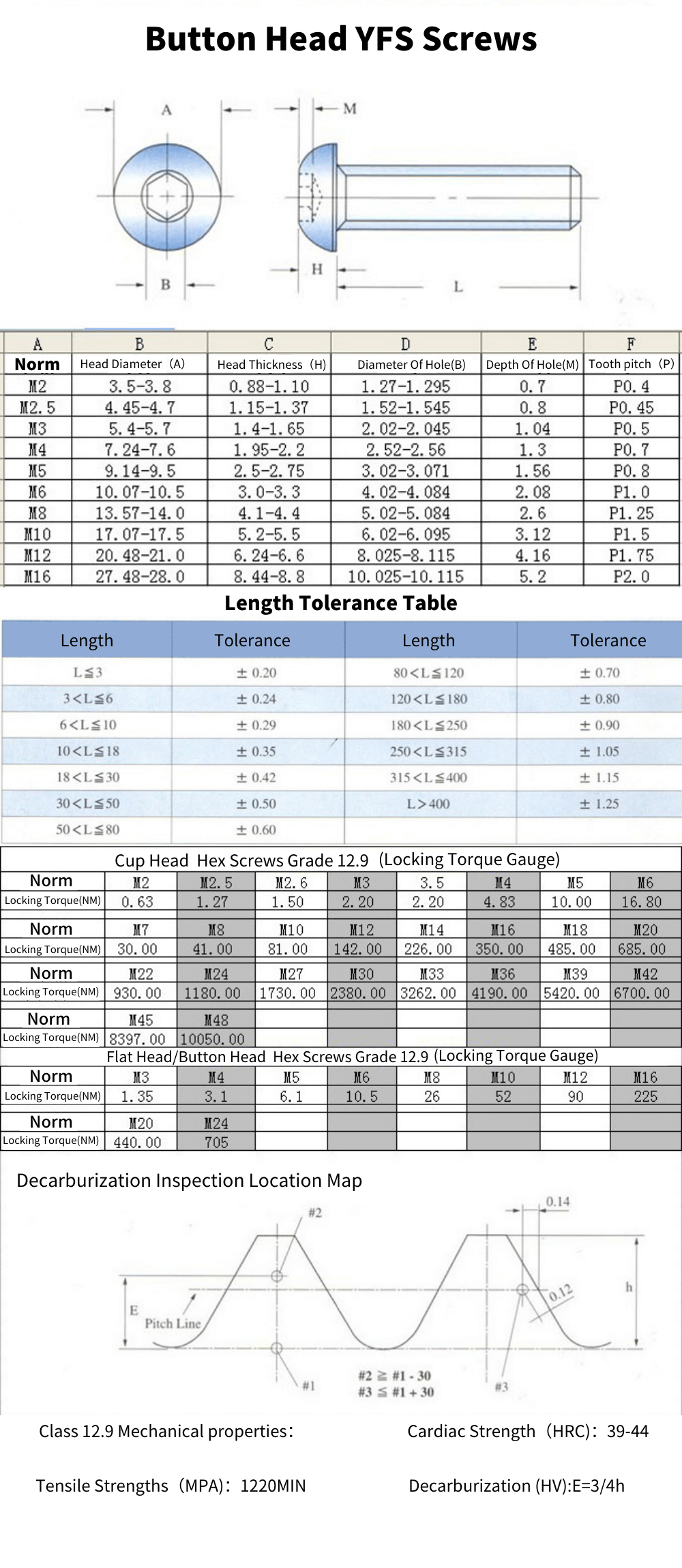 Features
High Quality and Reliability: Our Grade 12.9 Black Nickel Plating Button Head Hex YFS Screws are made from premium materials, ensuring durability and long-lasting performance. They are manufactured to meet the highest industry standards, guaranteeing their quality and reliability.

Secure Fastening: These screws are designed to provide secure and stable fastening. With their button head design, they offer a larger surface area for better grip and reduced risk of stripping. The Grade 12.9 hardness rating ensures excellent tensile strength, making them ideal for applications that require a strong and secure hold.

Wide Range of Available Sizes: We offer a wide range of sizes for these screws, allowing you to find the perfect fit for your specific needs. Whether you need a small screw for delicate projects or a larger one for heavy-duty applications, we have you covered.

Attractive Black Nickel Plating: The black nickel plating adds a sleek and stylish look to these screws, making them visually appealing for various projects. This coating also provides corrosion resistance, protecting the screws from rust and ensuring their longevity.

Easy Installation: Our Grade 12.9 Black Nickel Plating Button Head Hex YFS Screws are designed for easy installation. The hex socket allows for convenient and secure tightening with a hex key or Allen wrench, saving you time and effort during assembly.