Flange Nylock Nuts: Ensuring Reliable and Secure Fastening Solutions
– 100% new and high quality
– Material: Aluminium
– Size Options: M2, M3, M4, M5, M6
– Surface Treatment: Anodize
– Color Options: Dark Blue, Silver, Pink, Light Blue, Black, Orange, Purple, Green, Red, Titanium Grey, Gold
– Application: Drones, Racing car model, etc.
– QTY: 20pcs/Bag
Please check the drawing carefully before purchaing: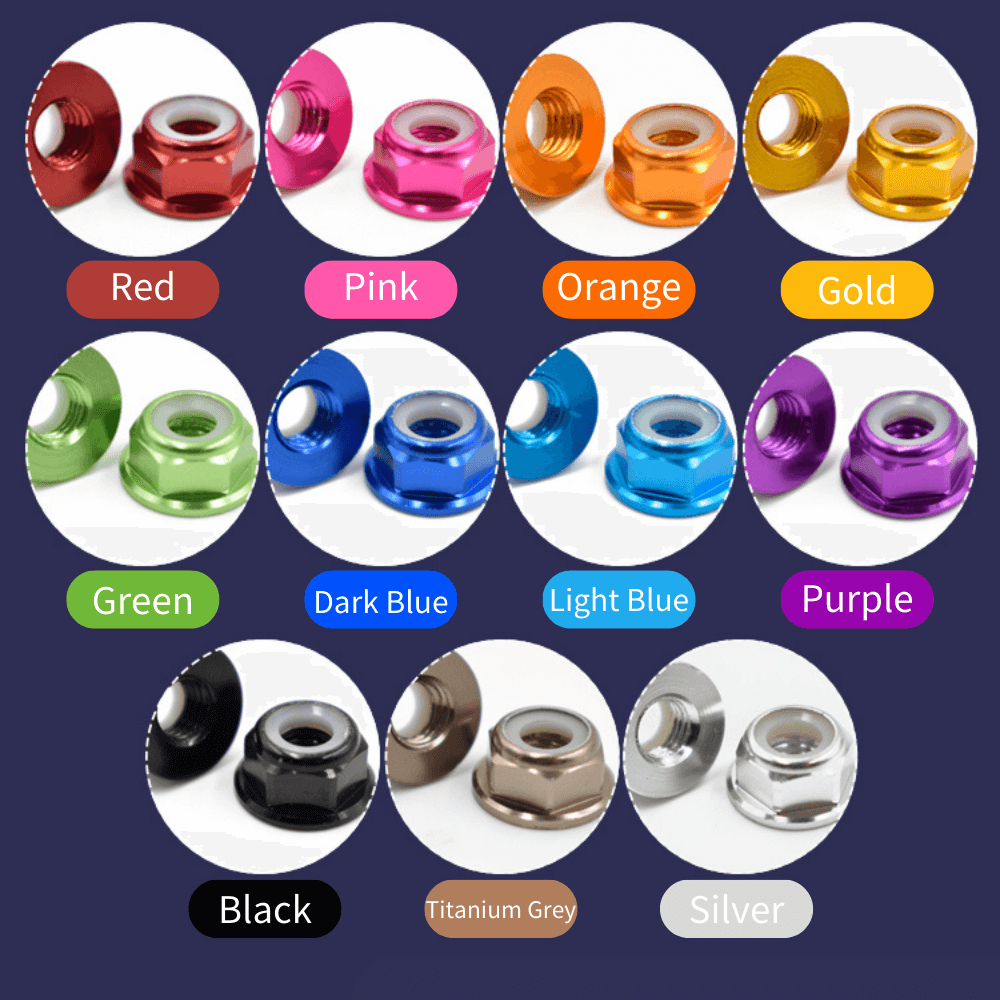 Why Choose Our Flange Nylock Nuts for Your Fastening Needs
Self-locking design: These nylon insert lock nuts provide a secure and reliable fastening solution. They can be used in various applications where this size is needed.

Easy to use: The nuts are simple and fast to use, making them convenient for tightening or loosening. This saves time and effort during assembly or maintenance tasks.

 High-quality craftsmanship: The nuts are made with fine craftsmanship, resulting in a smooth surface and no burrs. This ensures a reliable and consistent performance.

Secure and durable: The nuts feature a standard hexagonal shape that provides uniform force distribution. This design minimizes the chances of slipping or loosening during use, ensuring a secure fit.

Deep threads: The nuts have deep threads that promote uniform stress distribution. This helps prevent thread damage and ensures a clear and neat appearance.

Long-lasting performance: The nuts are made of high-quality aluminum alloy and undergo surface anodization. This treatment enhances their durability, prolonging their service life. Additionally, the nuts are lightweight, antistatic, and have a beautiful and high-grade appearance.
Note: The actual color of the item may vary from the pictures due to monitor differences.